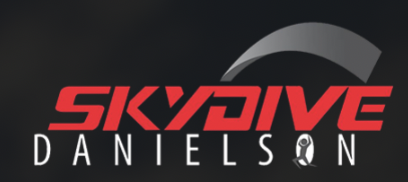 Skydive Danielson, in Danielson CT is one of my favorite dropzones ever. It's hard to say if it's actually my "favorite" but it's certainly up there. I have jumped there on two different days – five years apart. The first time was in 2017 right after I had gotten my A license. I was doing work in the Providence area and when I realized there was a dropzone nearby decided I wanted to get there as soon as possible. I was accepted into their Facebook group and managed to get a ride with someone who was heading out to the dropzone for the weekend. I had a blast while I was out there and to this day distinctly remember how friendly everyone there was.
Now five years later in 2022 I finally got back into the sky after my pandemic hiatus performing a recurrency jump at Danielson. Again the folks at the DZ were very friendly and knowledgeable. I felt at home immediately. On the first day I was there we got winded out and even though I was kind of a stranger got invited to their after-close dinner hang out by multiple different folks. In my opinion, when you're jumping out of an airplane at 13,000ft – the people are everything.
I have yet to find another dropzone with the same type of friendly, yet punk, talented, yet goofy vibe as Skydive Danielson.
Gear & Safety
Having just come back from a hiatus I wanted to upsize again to make sure I still remembered how to land a canopy. I rented student gear while jumping Danielson and there were no issues with it. I ended up jumping a 240 – which is a little bit bigger than I wanted – because there were a number of students who had already claimed their gear in the sizes I was hoping for. Danielson is not a large dropzone so this type of thing can happen here. Openings were all very safe and clean – nice packing! The student gear I rented did have those awful leg strap snaps that can technically come undone in freefall if hit hard enough. This is only a minor nitpick though.
The dropzone, like many on the east coast is surrounded by forest. You really want to know where you're landing and make sure that you're heading back with plenty of altitude. There are a number of outs if you do miss the main. In comparison to some other east coast dropzones, the main landing area is smaller than you might expect. But the outs are also closer. Comparing Danielson to Skydive Cross Keys for example the landing area is about 1/3 the size at Danielson. But if you really needed an out you can get to one almost immediately, while Cross Keys landing area is next to a significant forest that you could find yourself completely stranded over.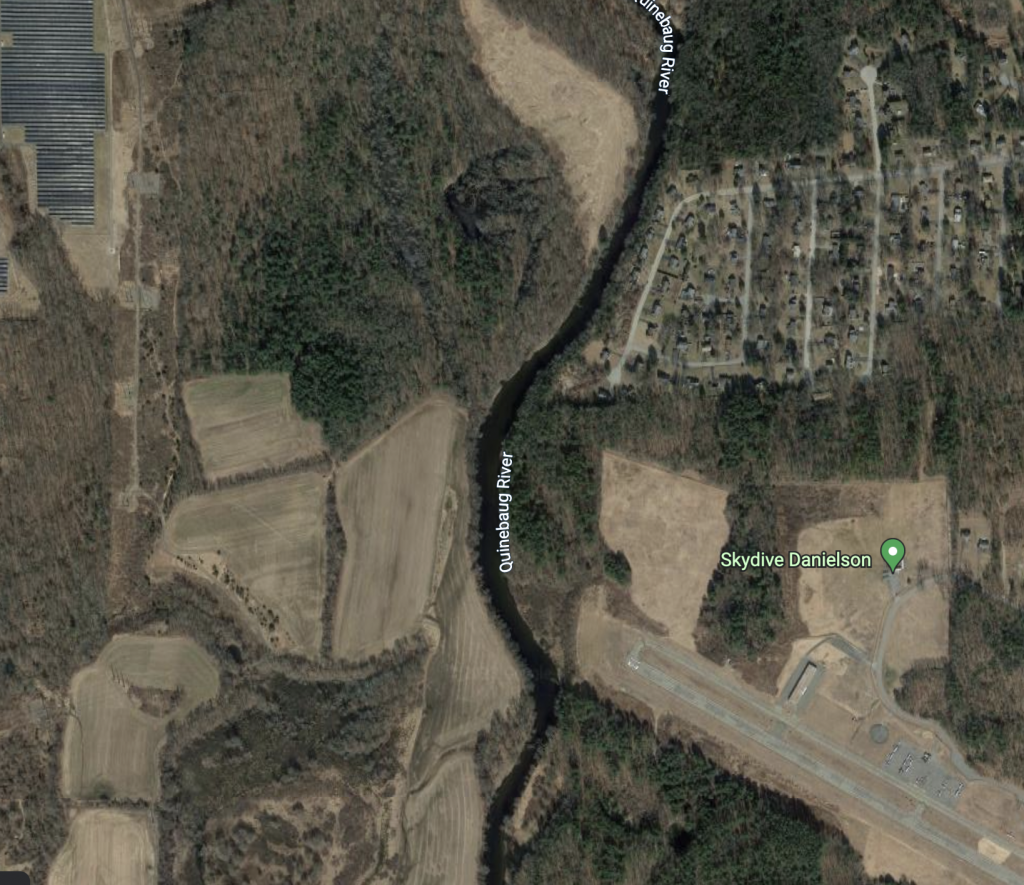 Aircraft & Facilities
Danielson is not the largest dropzone around. The facilities there are not very large. You can hang out in the fun jumper tent – or around the main buildings. But they don't have any real club house or larger hanger to set your things down in. Or perhaps there is such a club – and I have not yet been invited in! If you're there by yourself, just hanging out and jumping, there is plenty of space. With inclement weather it can be a bit harder since much of the "hanging out" space is outdoors around the various buildings. But if the weather is bad maybe you shouldn't be planning to jump anyway?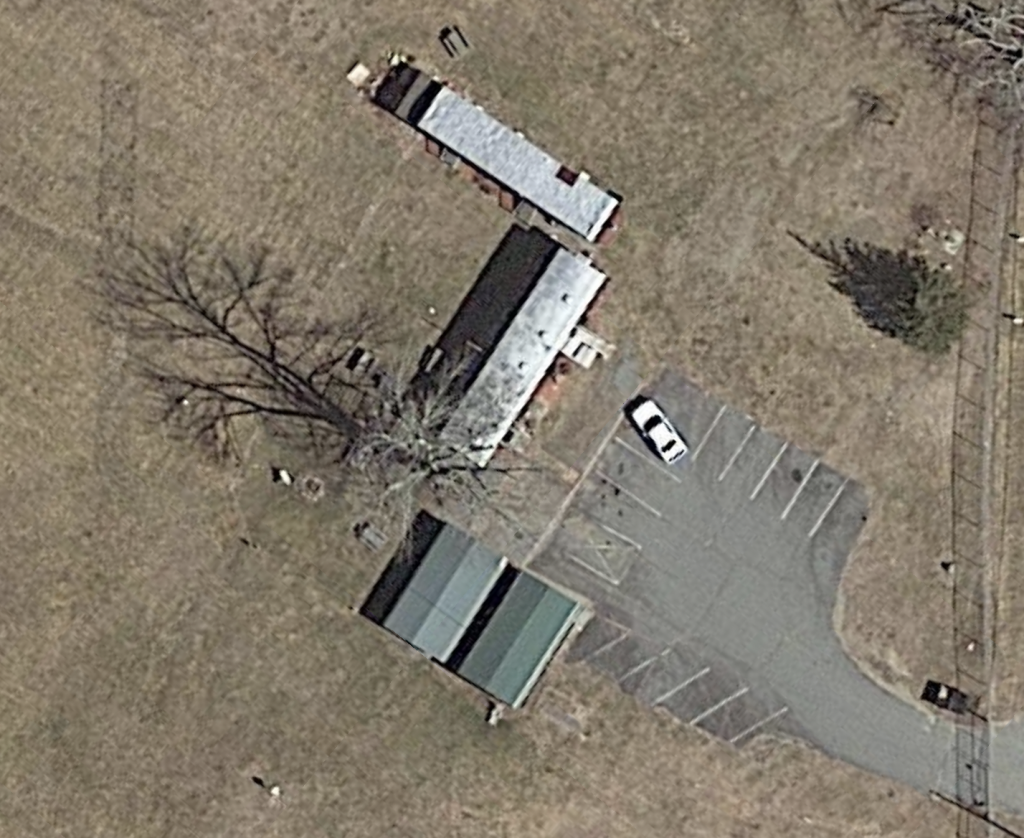 I have only ever jumped the caravan at Danielson, though I believe they also have a 182? The Caravan is entirely great in my humble opinion. I've jumped out of a handful of caravans that appear to me to be slightly newer. But I've also jumped out of significantly older more 'duct tapey' caravans as well. I am quite happy with the setup.
I didn't see any food or water available on site for fun jumpers. There was no cafe, or vending machine, water fountain (that I saw at least). But there are plenty of options for food and such nearby in town. Danielson is not out in the middle of nowhere and you can be at the nearby target in about 10 minutes.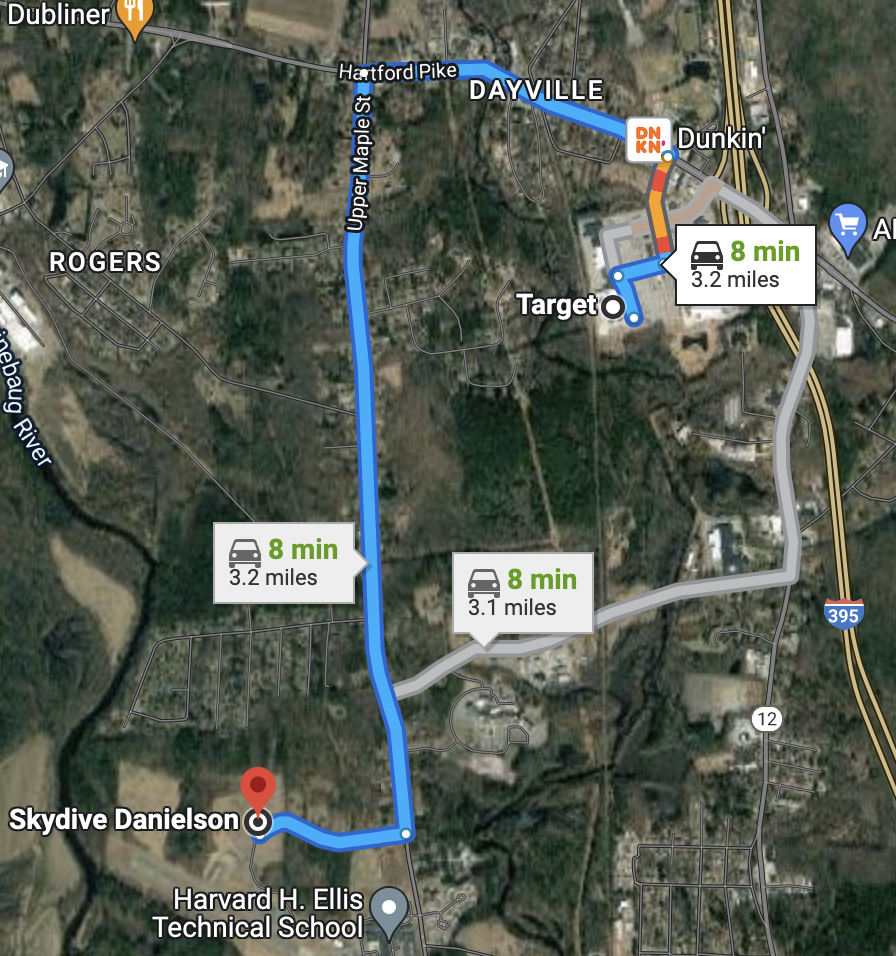 At the end of the day I would say Danielson is a great choice. Out of 10 I would rate Danielson as 9. It has everything I think a dropzone needs to capture the real feel and spirit of skydiving. I hope to be back very soon!
Addendum – Great Videos!
The folks at Danielson make some great skydiving compilations. Big shout out to Andrew Matsis and his year end series:
I'll also plug Nathaniel's Year End video from 2022 – especially since I'm in about 2 frames of it!
There are plenty more great skydiving compilations that folks from this awesome DZ have made though. Check them out!